YES!!!! 2,487 FOLLOWERS, But....
Yes, you're feeling good, you're feeling great (IG @yesimprettyvee). You've hired the social media manager and your page is BOOMING! NOW WHAT?
Your social media manager may interact with your followers, but if you want to develop a relationship with your followers (depending on your business), YOU should still interact with your followers. Don't become to busy that you can't "socialize" with YOUR audience! Have you ever noticed even stars casually interact with their followers?
I know it can be hard, but here's 2 easy ways to make it happen.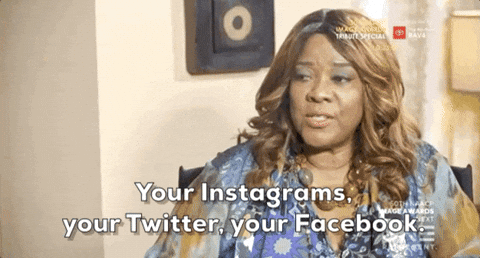 1- Block out one particular time of the day, even if it's 30 minutes to respond to your comments. Use words, not emojis.
2 - Really, don't have time. Create a response template and have your social media manager use it.
"Thanks for following our page. Hope it's inspirational/of use/etc... to you."
"Our page is made to support you on your goals. Hope we're accomplishing that."
Or something along those lines.